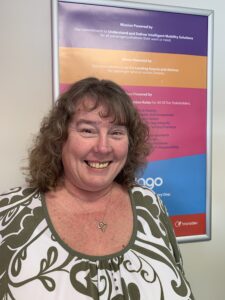 Name: Bonnie Sue West
Division: Schools Ottawa
Position: Payroll Admin
How long have you worked at Voyago? 7 years
Any words of wisdom or a favourite inspirational quote you'd like to share? "Love your family, work hard, relax and make me time!"
Who have been your role models? What do you admire about them? My mom. Just turned 75 years young. She works fulltime, is a mother, grandmother, great grandmother and still has time to be a volunteer with the Lions Club in Stittsville. Always taught us how to be strong, work hard and the rewards will follow. She always makes time for family. She is the foundation of our family.