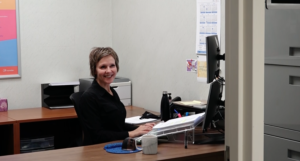 Name: Catherine McBride
Position: Special Projects Manager
How long have you worked at Voyago? 8 years
Favourite Quote: "I want every little girl who's told she's bossy, to be told instead she has leadership skills."
Biggest Obstacle: Achieving senior management in a male dominated industry (transportation) and be respected for my experience and knowledge. (which is still a struggle after 30 years)
My Greatest Strength as a Leader: I treat everyone, from the janitor to the president, with the same level of respect. If they are a good person, I don't about titles or whether they have climbed the corporate ladder. Every person in the organization counts and deserves respect.