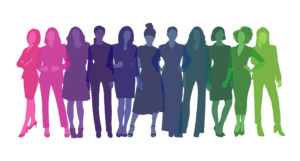 Name: Sue Vail
Position: Human Resources Business Partner
How long have you worked at Voyago: 3.5 years
What advice would you give for those looking to advance into leadership roles? Get to know yourself first and understand what truly interests you, what you are good at and what you need to develop. I do believe in "follow your gut". If the role doesn't feel right to you, there is a very good chance that it isn't, and that is okay. Make some steps or do some exploring to see if there is something better suited for you.
What qualities do you think embody a successful people-leader? Get to know your team and what is important to them. Actively listening to them. Checking in on them frequently and asking for their feedback. Be empathetic. Ensure they are recognized/thanked frequently. Ensuring they are comfortable to approach you. Ensure you follow through on commitments you have made. Lead by example.
How can you contribute to a positive work culture? Listening. Treating everyone with respect. Never forgetting that everyone is human and everyone is unique. Personalities, opinions, methods of learning, upbringings, past experiences make every person unique, so we need to understand and acknowledge that when interacting with others.